NEWS
first things first: Our bass player Chris left the band. After finishing the recording of our upcoming album, he decided that his way with Fallen Utopia has come to an end and that he wants to concentrate more on his guitar-playing. We respect this step, wish him all the best for his future and we will of course stay friends. Our lineup has always been the same since we fixed it 11 years ago and we will miss Chris a lot. We spent a huge part of our youth together, years we will always remember.
If you want to follow him as a musician, he is currently part of GiN TONiC.
Thank you for the past years Chris!!!
Second things second: We are looking for a new individual that is capable of controlling a 4-string (or more) bass-guitar. If you are interested please contact us, we don't put in any special requirements. If you think you would fit and want to join us, let us know. The rehearsal room is in Carinthia - near St. Veit, band members live in Vienna/St. Veit.
Third things third: We will organize a bad-ass-album-release-party for you in December this year in Klagenfurt including one of our favorite international acts, we will flood facebook with adds soon anyway, so keep your eyes open!!!
Right now we are recording a new full-length album featuring 12 songs.
We won't perform them live until the album is released.
As it was always the case we mix some Metal genres but always try to give the songs massive balls.
Sound Delusion Studio in Carinthia will make sure that those balls will smash faces!
Drumrecordings are alsready done, next step will be the recording of guitars.
... after two weeks of traveling through Scandinavia, the everyday life catches us again. The highlight was definitely Selviytyjät Metalfest. We really enjoyed our time there and got a very special view on the metal-scene of Finland. We are thinking about adopting the on-stage-booze-drinking-tradition.
Thanks you very much guys!
Finally we will be back in Klagenfurt - Volxhaus!!!
Let's support our friends from UNHALLOWED at their CD-Release-Party - be there!!!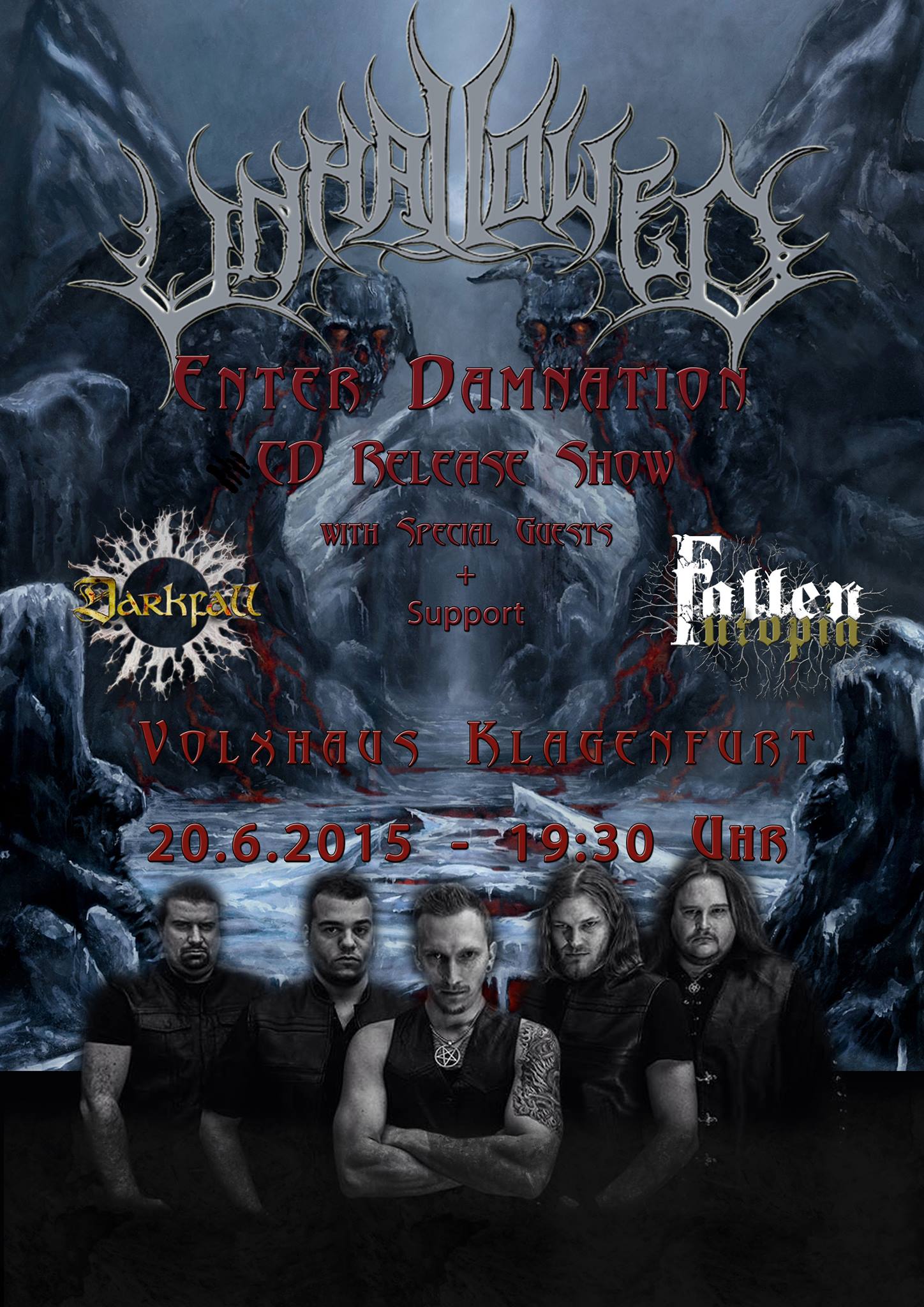 ---
© 2020 - Fallen Utopia | Impressum