NEWS
Finally we will be back in Klagenfurt - Volxhaus!!!
Let's support our friends from UNHALLOWED at their CD-Release-Party - be there!!!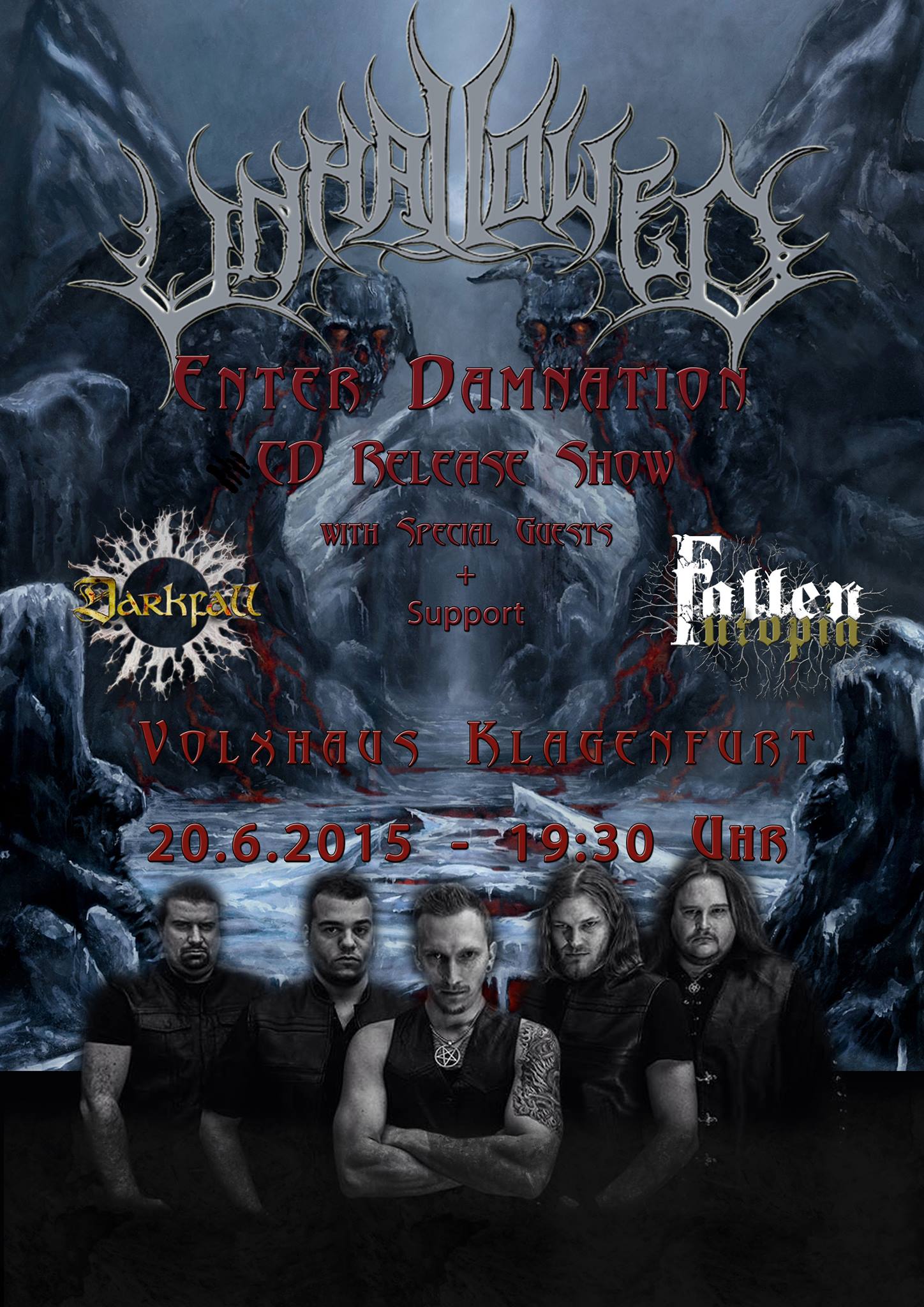 06.12.2014 - Until Death Unites Us Pt. III
with Irdorath, Outlawed, Stormrage, Backseat Hyenas
location: Bergwerk Millstatt
31.01.2015 - WINTERSCHLACHT
with Disastrous Murmur, Seii Taishogun, Tongueless Cuntkiller
location: Sudhaus Villach
RUNNING ORDER for KALTENBACH OPEN AIR 2014:
We will perform on SATURDAY 23th of August - Stagetime: 14:30 !!!
Sa., 23.08.
12:00-12:30 Squirtophobic
12:50-13:20 Varulv
13:40-14:10 Seduced
14:30-15:00 Fallen Utopia <---
15:20-15:50 Norikum
16:10-16:40 Irdorath
17:00-17:40 Noctiferia
18:00-18:50 Mastic Scum
19:10-20:00 Aborted
20:20-21:10 Kampfar
21:30-22:30 Nargaroth
23:00-00:30 Sodom
00:50-01:30 Ranz (Special Late Night Show)
BE THERE
20.-26.07.2014 - METALDAYS FESTIVAL TOLMIN
ladies and gentleman,

next big announcement for summer 2014. Time to get a new bathing suite, because we are confirmed for METALDAYS 2014, Slovenia. One of the most beautiful festivals in the world, including a mighty line up.
We are proud to share the stage with bands like Medadeth, Amorphis, Heaven Shall Burn, Satyricon, Opeth, Moonsorrow, My Dying Bride, Timamt, and many, many more!
Take a look at the line up, and if you haven`t been to Tolmin yet, you should really consider it, this place is epic as hell!


---
© 2018 - Fallen Utopia | Impressum